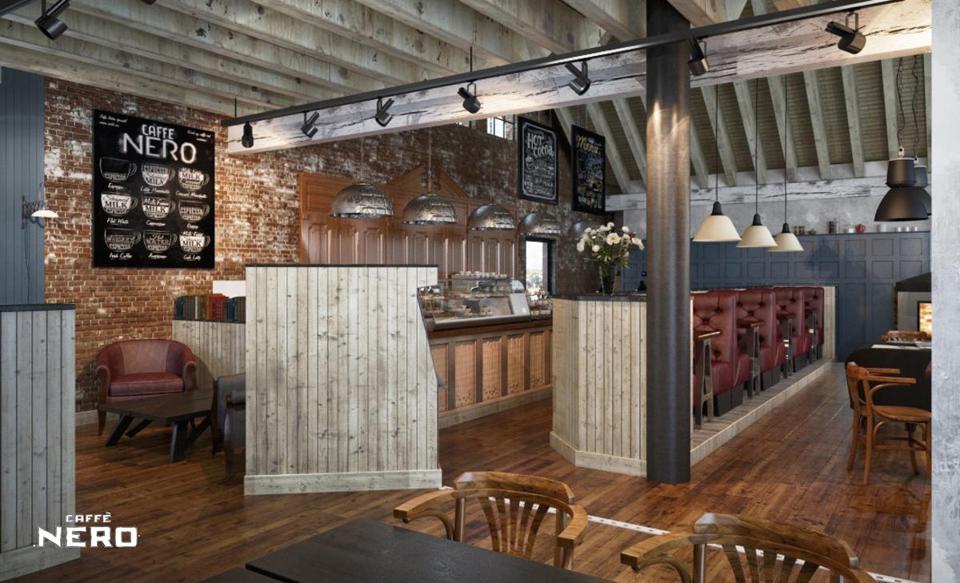 Oakes Ames Memorial Hall is among the most magnificent properties to be found anywhere in America – one that brings together the artistry and design brilliance of two of history's most renowned and acclaimed architects.
Yes, the Hall, itself, was designed by Henry Hobson Richardson (1838-1886) – who, along with Louis Sullivan and Frank Lloyd Wright form the "Trinity of American Architecture."
The beautiful grounds on which the Hall sits, on which it is set, are … manifest … the creative planning and artistic imagination of Frederick Law Olmsted, the Father of American Landscape Architecture.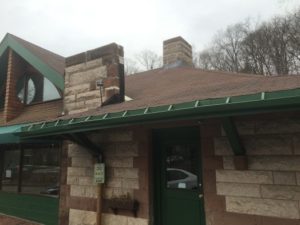 Construction on Oakes Ames Memorial Hall (OAMH) began in 1879 and was completed in 1881.
OAMH is a favorite destination of design, history, and architectural students and enthusiasts from all over the world.
OAMH ranks with the most popular, preferred, and desirable special event spaces in the region.
No doubt, and let's take here, specifically, Henry Hobson Richardson (aka H.H. Richardson), his work is classic and timeless in its appeal and power to engage.
Classic and timeless is useful and pleasing, always – it never ceases to be – and can be paired and synthesized with, and adopted and appropriated for, style and design from other eras.
Indeed, as described in a post published in this space on June 28, Richardson borrowed and was inspired from the past – his style was "Richardsonian Romanesque" – a "very free revival style incorporates 11th and 13th century southern French, Spanish, and Italian Romanesque characteristics … "
Caffé Nero – a company, launched in 1997, that owns and operates Italian coffee and food cafés in the Boston area – recognizes and appreciates the architecture of H.H. Richardson.
There are six Caffé Nero locations, with a seventh planned to open next month in the Wellesley Hills railroad station, designed by Richardson.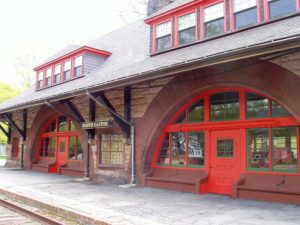 The station – which opened in 1885, and from that time until 1958, was a rail passenger depot for the Boston & Albany Railroad – closely resembles the Richardson designed Old Colony Railroad Station in North Easton Village.
Caffé Nero moving in is good news to many locals who had concerns about the future of the building after business tenants vacated it late last year.
A story, "Caffe Nero expands to a historic Wellesley location", by Debora Almeida, ran in the August 10 issue of the Globe West edition of the Boston Globe.
"The company plans on embracing the history of the building in its new design," Ms. Almeida writes.  "Caffe Nero has been working with the Wellesley Historical Commission for design approval."
Oakes Ames Memorial Hall Association, the group that manages and maintains OAMH, is enthused and encouraged that yet another H.H. Richardson building continues as an environment of high style, community, good living, and excellent hospitality.