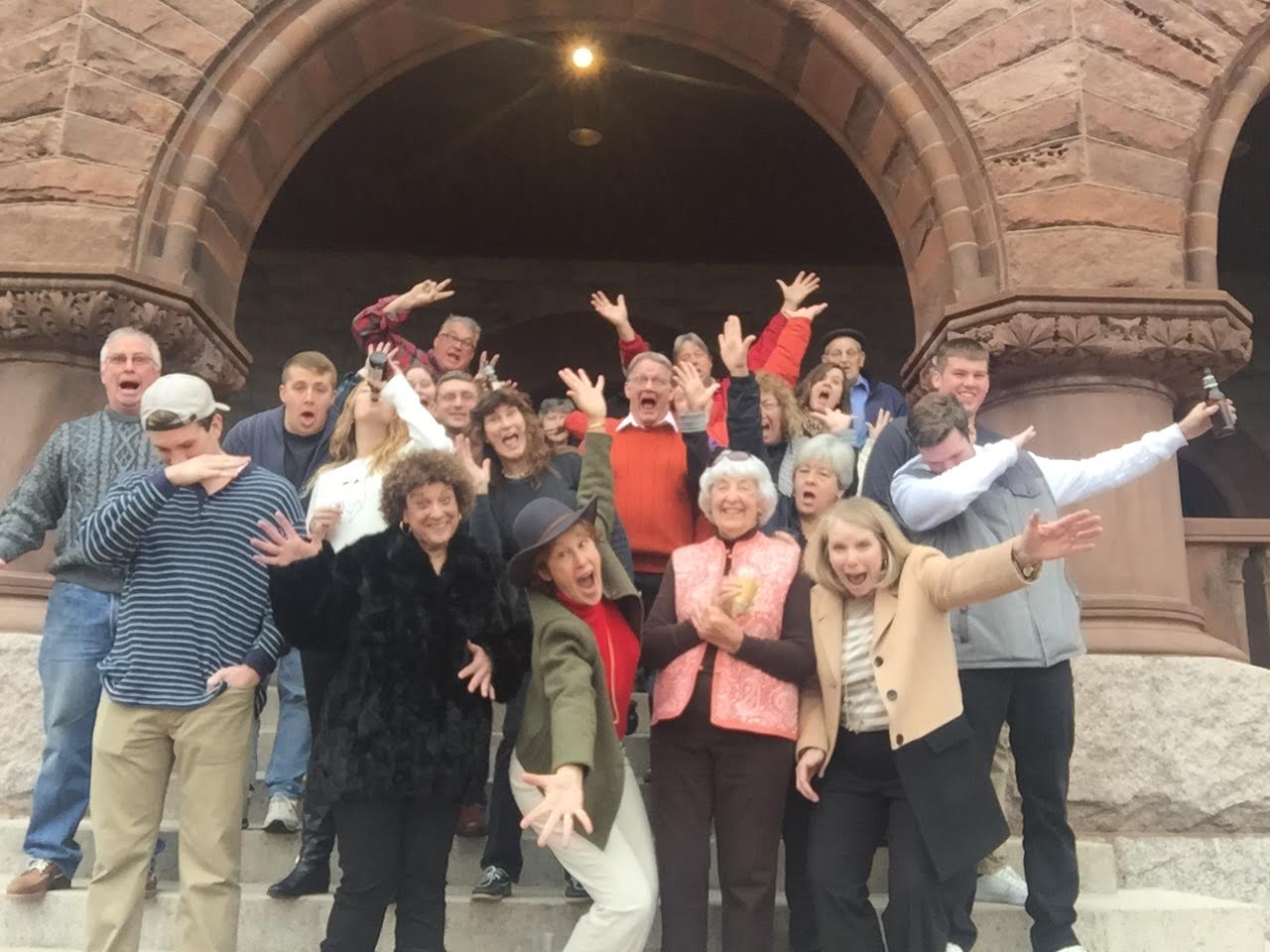 Oakes Ames Memorial Hall is a National Historic Landmark located within the H.H. Richardson Historic District of North Easton and North Easton Historic District, both listed on the National Register of Historic Places.
Commissioned by the children of U.S. Rep. Oakes Ames (1804-1873) – also a leading industrialist and philanthropist, who played a major role in building the nation's transcontinental railroad – Oakes Ames Memorial Hall was dedicated in 1881.
Oakes Ames Memorial Hall is a property that brings together and manifests the genius of two Gilded Age creative luminaries.
Henry Hobson, or H.H., Richardson (1838-1886) designed the building, and Frederick Law Olmsted – aka F.L. Olmsted or F.L.O. (1822-1903) – designed the grounds of the property, and its terraced staircase.
Oakes Ames Memorial Hall is among the preferred special event and meeting places in Metropolitan Boston.  Whether a large special event for 220 people, or a small meeting or party of 10 to 20, the Hall is a most appropriate and remarkable space.
For the Kent family, of North Easton, Oakes Ames Memorial Hall has been just the right setting, going on more than 30 consecutive years now, for its family Thanksgiving dinner.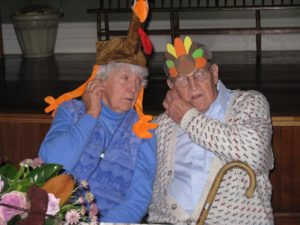 "Yes, this was the 32nd year that the Kent family had Thanksgiving dinner at Oakes Ames Memorial Hall," said Jack Kent, the second generation of Kents in the special holiday tradition. "We have had as many as 60 people for dinner.  This year, we had 30."
Mr. Kent and his wife, Karen, live in Easton. They have three grown children.
Jack Kent is a member of a distinguished Easton family.  His father, John Kent, was one of eight children, all Easton natives, and all who at 69 North Main Street in North Easton Village.  John and his wife, Jean, were both long-time educators, with John teaching at both the college and high school levels, and Jean in the elementary grades.  John also gave generously of his time civically in Easton.
The Kent child roster, all Oliver Ames High School grads, is comprised of four girls: Alice, Jenny, Kathleen, and Mary – and four boys:  John, Leo, Maurice, and Phil.
All grew of age during the Great Depression.  John, Kathleen, Leo, Maurice, and Phil served in the U.S. military during World War II.
As well, the Kents have some history with Oakes Ames Memorial Hall.  John and Jean Kent were trustees of Oakes Ames Memorial Hall Association for more than 20 years, and also rental agents for the Hall during this period.  Alice (Kent) McCarthy was highly active in the restoration of the Hall during the 1960s, and her husband, Charlie McCarthy, was a trustee of the Oakes Ames Memorial Hall Association for more than 40 years.
Jack Kent, 60, explained that it was in the mid-1980s when his father and paternal aunts, Alice (Kent) McCarthy and Kathleen (Kent) Carey, and paternal uncle, Maurice, decided that with the brood getting so big it would be a good idea to look for a larger venue than the houses which had been the Thanksgiving dinner host sites.
"Most of my father's siblings still lived in the area, and they all had kids, and some of those kids had started to have kids," said Mr. Kent, who has younger siblings – Jeanmarie and Jim.  "Until that time, we had been alternating homes for Thanksgiving dinner.  It went like this – when the Oliver Ames football team was home on Thanksgiving, dinner was at our house on North Main Street.  When OA was on the road, at Sharon, dinner was at the home of my Aunt Alice and her husband, Charlie, on Center Street."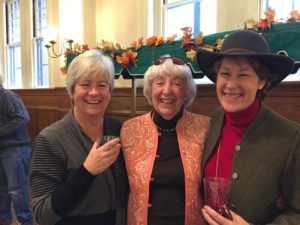 Yes, the tribe had grown, and was growing.  Jack Kent has 27 first cousins.
As for choice of venue for the next stage in the Kent family Thanksgiving dinners, it surely would tough to beat an H.H. Richardson and F.L.O. space.  As well, John Kent and his brother-in-law, Charlie McCarthy, were on the board of the Hall, and John Kent was handling Hall rentals.
"We received the employee discount," said Mr. Kent.
Thanksgiving dinner at Oakes Ames Memorial Hall is truly a family event for the Kents.
It is inevitable with family traditions, that members depart.   John Kent passed away in 2013; he was the sixth of his siblings to pass away.  Alice and Maurice are the surviving Kent children.
John Kent is survived by his wife, Jean, who lives in Mansfield.
Also it is the case with family traditions, at least with the Kents, that family members are added.
"We continue to grow, and there are new people at the dinner table.  Of course, every year we have many family members attending from Massachusetts.  As well, from year to year, we have family traveling in from many other areas of the country.  Assignments are handed out for who cooks what dishes.  We always have at least three turkeys.  When my cousin, Pete Daly – who is the son of my dad's sister, Jen, and her husband, Fran, comes up from Virginia, he makes sure to bring a Virginia ham.  We have a traditional Thanksgiving menu – with the turkey, squash, mashed potatoes, beans, turnip, cranberry sauce, stuffing, and gravy.   And we have a lot of pies."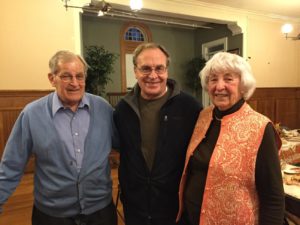 Catching up and socializing and dinner is all done on the first floor of the Hall.
"People start arriving around 1 in the afternoon.  All the food has been cooked before arrival, and we use the kitchen on the first floor mostly for heating and prep. We have tables set up for dinner in the room at the end of the hall, and the middle room is used for the food to be set out in a buffet style."
Jack Kent says that the dinner is always a success and is sure keeper as tradition.
"It is a wonderful time, every year.  It keeps family together, and it helps support and helps all of us appreciate what is most important in life."