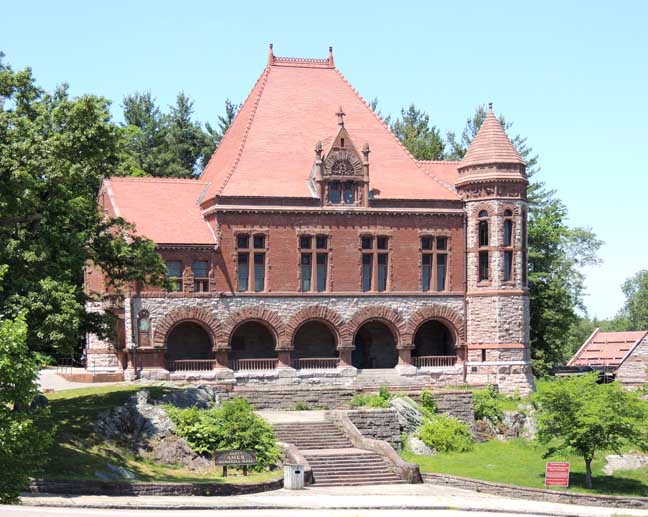 It would be a major challenge – and perhaps the end goal could not be achieved – of finding one spot in all the world that presents such a beautiful and wondrous collection of the creations of Gilded Age artistic and design luminaries as does North Easton Village in the incorporated town of Easton.
Yes, in this village is found the genius expression of architect Henry Hobson Richardson, landscape architect Frederick Law Olmsted, architect Stanford White, painter and stained glass decorator John LaFarge, and sculptor Augustus Saint-Gaudens.
Indeed, in his splendid book, The Path: A One-Mile Walk Through the Universe, Chet Raymo, distinguished science writer, author, and Professor Emeritus at Stonehill College (in Easton), wrote of North Easton Village and its architectural and design trove, "Seldom has a single village benefited from such an assembly of talent."
This architectural and design largesse is owed to the generosity and beneficence of the Ames family – industrialists, civic and political leaders, and philanthropists – for which Easton is the primary ancestral home in America.
Amid and near the center of the architectural and artistic trove is Oakes Ames Memorial Hall, designed by H.H. Richardson, and set on scape of land designed by Frederick Law Olmsted.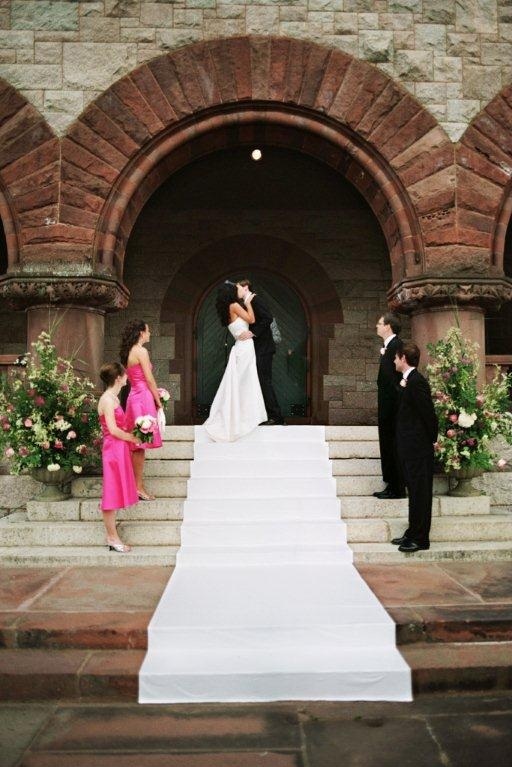 Genius and beauty and magnificence joined and elevated and exalted.
And, more, for from the front of Oakes Ames Hall one is afforded a clear view of Olmsted's The Rockery, a Civil War memorial cairn.
Adjacent to Oakes Ames Memorial Hall, on its north side, is Ames Free Library, another Richardson designed building, which includes interior designs of Stanford White and Augustus Saint-Gaudens.
North Easton Village hosts five Richardson buildings – Oakes Ames Hall, Ames Free Library, Ames Gate Lodge, F.L. Ames Gardener's Cottage, and Old Colony Railroad Station – a collection that represents  approximately 10 percent of all Richardson buildings in the world.
Through all seasons, Oakes Ames Memorial Hall is a place that assimilates and provides beauty, elegance, and history – and which makes a wondrous and happy impression.
It is a place that truly captures and emanates a spirit of a time of American rush to greatness – and when it confidently put forth its own artistry, and ability to build and construct, to rival the Old World – and then to take its measure.
Oakes Ames Memorial Hall is a rare place – a wonderful place.
And, absolutely, for sure, a place – that as far as places can go – will help make your special event extraordinary and most happily memorable