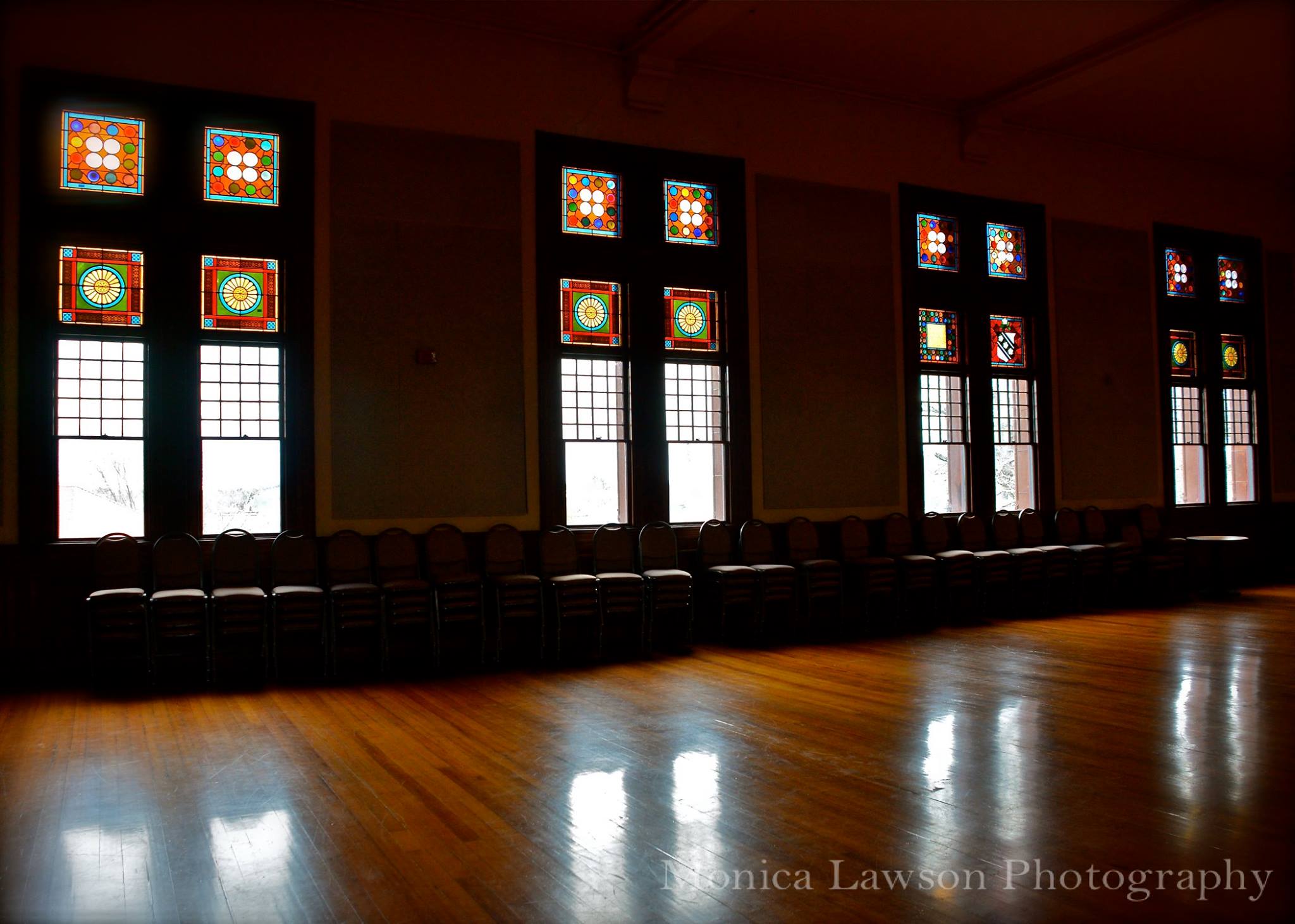 Here in this space there is so much reflection on history – history of people, particularly architects and artists and designers; and also of architecture and buildings.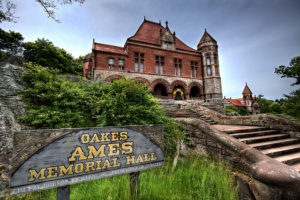 Discussed are elements of history that have had, and continue to have, broad-ranging influence on our nation and its people.
On the cusp of new year, and with a most tumultuous U.S. political campaign still rumbling and disruptive for everyone, no matter for whom you voted, it is an appropriate time to reflect on the permanence of Oakes Ames Memorial Hall, and its majesty and beauty, and its connections to our country and its way of life.
We do this following a year of continued renovation and restoration of the Hall, a project that is ongoing and continues.
Oakes Ames Memorial Hall is an American legacy – built to honor, and is named for, a scion of a family that launched and grew a company that furnished products that were literally used to build much of the physical infrastructure of the republic.
As well, and just as important, Congressman Oakes Ames, himself, gave tremendously as a political leader and philanthropist – and on the personal (and in-person) request of Pres. Abraham Lincoln took up the cause, a cause he successfully executed, of leading the completion of a major portion of the transcontinental railroad – the works project that enabled America to make a giant step toward international import and prominence.
Consider, as we continue to emphasize, that Oakes Ames Memorial Hall is the brainchild and artistic passion and genius of Henry Hobson "H.H." Richardson, who designed the main structure of the hall, and Frederick Law Olmstead (also called F.L. Olmsted or F.L.O.), who designed the landscape and terraced front steps of the property.
A considerable component of the layout and form and design of America is owed to these men.
Oakes Ames Memorial Hall has stood steadfast at Main Street in Easton, MA – a town incorporated more than a half century prior to the birth of America – for close to 150 years.
It has served as a town hall for the community. It has served as a site for community events.
Perhaps hundreds of different civic organizations have held meetings and fundraisers and celebrations at the Hall.
Oakes Ames Memorial Hall is a destination of students and fans and enthusiasts of architecture and design who travel from all parts of the world.
Now, consider, that the Hall is named for a distinguished Republican, and through the years the property has hosted political rallies for Democrats as renowned as Ted Kennedy and James Michael Curley.
Today Oakes Ames Memorial Hall is one of the preferred special events venues in Metropolitan Boston, even as it continues to serve as a locus of local community.
Another year, and the legacy of Oakes Ames Memorial Hall continues, as does the greatness and story of our republic.
HAPPY NEW YEAR TO ALL!!