Keeping in mind the number of guests you expect, you'll find that North Easton's architectural gem offers several one-of-a-kind spaces for your event. The prices listed are subject to change (prices shown are as of March 2016) Custodial charges are extra and determined by the number of rooms rented. Only the first floor is handicap accessible.
The Great Hall
dimensions: 47 x 57 x 21 high
$1850 plus custodial charges. (10% discount for Easton residents)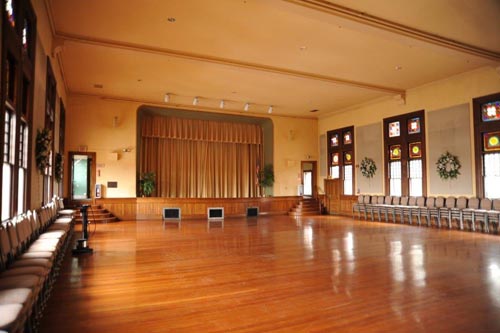 Seats up to 180 for parties
Seats up to 200 auditorium
Professional stage 24′ x 19′
Performance quality acoustics
Leaded stained glass windows
The Gallery
dimensions: 32 x 40 x 12 high
includes adjoining Parlor:14 x 22 x 12 high
$595 plus custodial charges. ($495 for Easton residents)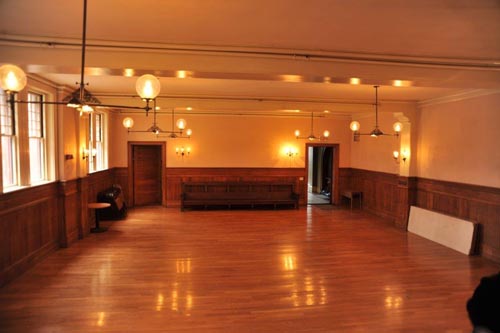 Seats up to 80 people for parties
Seats up to 90 for meetings
Stage 15′ x 10′
Period lighting and furnishings
Charming room for any occasion
The Loggia
dimensions: 12 x 78 x 13 high
$300 plus custodial charges. Loggia cannot be rented separately.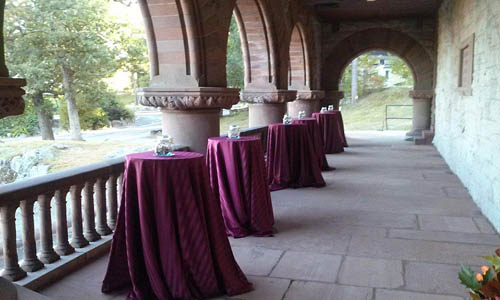 Partially enclosed outdoor space
Great for summer cocktail parties!

Sweeping views of historic village

Ideal place for guests to relax and mingle
Whole Hall $2,850
Refundable damage deposit required for all rentals
Please inquire about hourly weekday rate available from 8:00 AM to 5:00 PM.